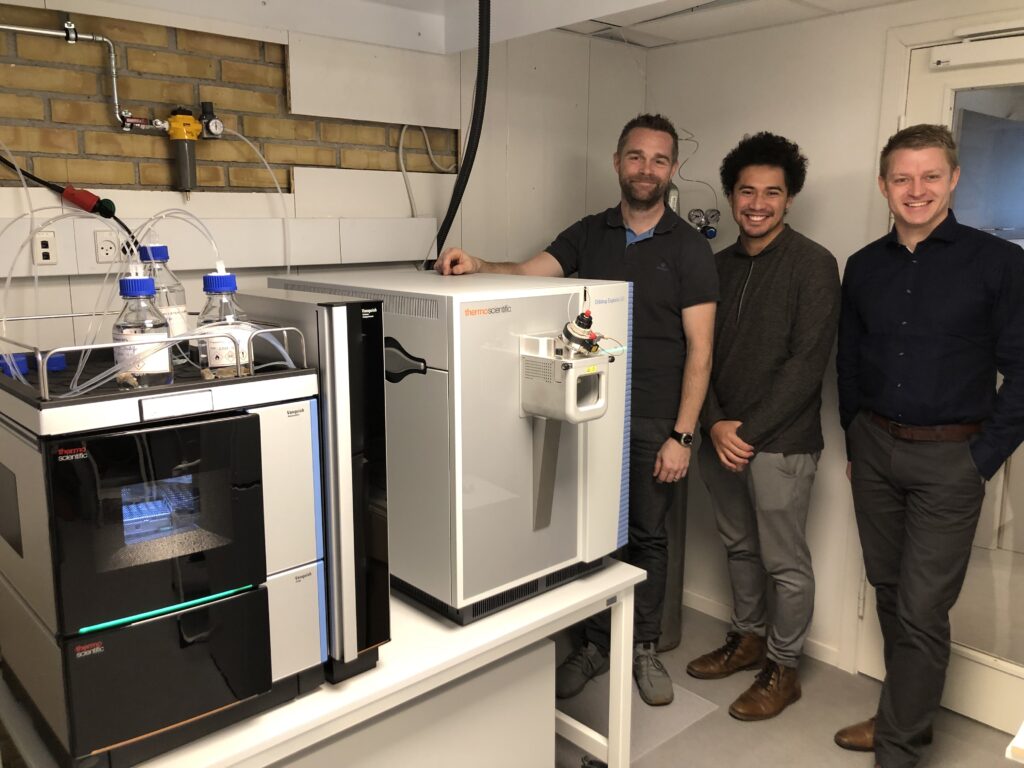 TODAY WE CELEBRATE THE INSTALLATION OF OUR LATEST LC-MS/MS INSTRUMENT
We have just installed our latest LC-MS/MS instrument, a #Thermoscientific Vanquish UHPLC, coupled to the very first Thermo Scientific #Orbitrap#Exploris240 Mass Spectrometer in Denmark.
This means we will increase our capacity and mass accuracy even more when analyzing our customer's samples.
The Vanquish UHPLC allows us to run a wide range of separation applications keeping the elution profiles stable throughout the sequences with hundreds of injections, while the Exploris 240 Mass Spectrometer and its #Thermo Scientific AcquireX intelligent data acquisition workflow allows us to automatically increase coverage of identified metabolites.
We thank Willy Bjørklund & Erik Damgård from #Thermoscientific for their services in setting up our new system
THIS BENEFITS YOUR PROJECT
MS-Omics provides metabolomics analysis for universities and companies within #lifescience. We specialize in maximizing the outcome of your projects and we offer support from planning the experiments to interpretating the data. With the new instrument, we can maximize your results too.
Contact us for a talk about your project here – and remember to follow us on LinkedIn.
MS-Omics – Your metabolomics service experts
#YourMetabolomicsServiceExperts#msomics#PioneeringTogether