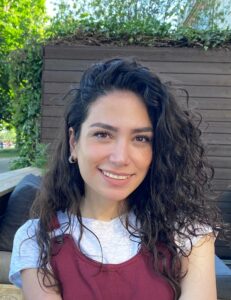 NEW HIRE! – SAMIN FATHALINEJAD

We are happy to announce that Samin Fathalinejad has joined our team and will be helping us with our customer projects and further development of MS-Omics.
Samin is an Organic and Analytical Biochemist by profession, with experience in carbohydrate chemistry, peptidomics, and metabolomics.
Since 1st of December, she has been a part of MS-Omics and she is already a valuable addition to the team. With her expertise in the GC-MS method development and process optimization field she will be able to immediately contribute to ongoing projects as well as design new projects in close collaboration with our customers.
DID YOU KNOW?
Samin just defended her PhD in Analytical Chemistry from the #University_of_Copenhagen, yesterday! Congratulations and Welcome to our team, Samin!
Contact us for a talk about your project here – and remember to follow us on LinkedIn.
MS-Omics – Your metabolomics service experts
#YourMetabolomicsServiceExperts#msomics#PioneeringTogether