MS-Omics offers a wide range of analytical platforms covering the whole range of small metabolites.
Our analytical methods are targeted as well as untargeted. Targeted methods analyse for a limited list of predefined compounds, while our untargeted methods offer a global detection of metabolites.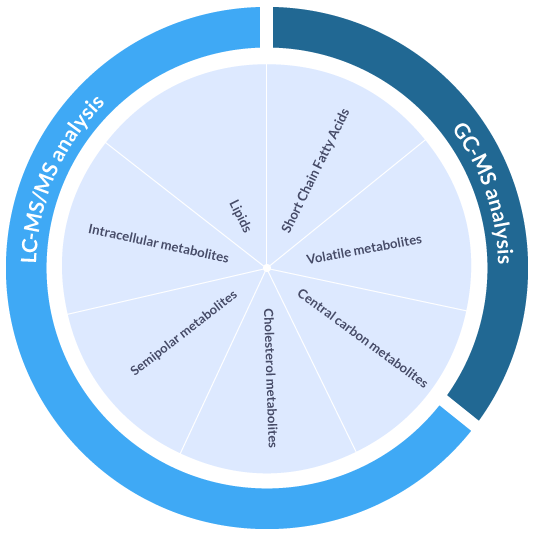 At the moment we work with seven routine methods. However each of those methods can be adjusted to fit your specific needs.
Below you can find examples of compounds or compound classes that can be detected with the individual methods. The lists are not comprehensive, so in case your favourite compound is not present please feel free to contact us, it is very likely that we can help you anyway. When browsing through the lists please be aware that the detection of the compounds in your samples is dependent on things such as sample matrix, sample prepossessing, and detection limit of that specific compound.